Attorney Bio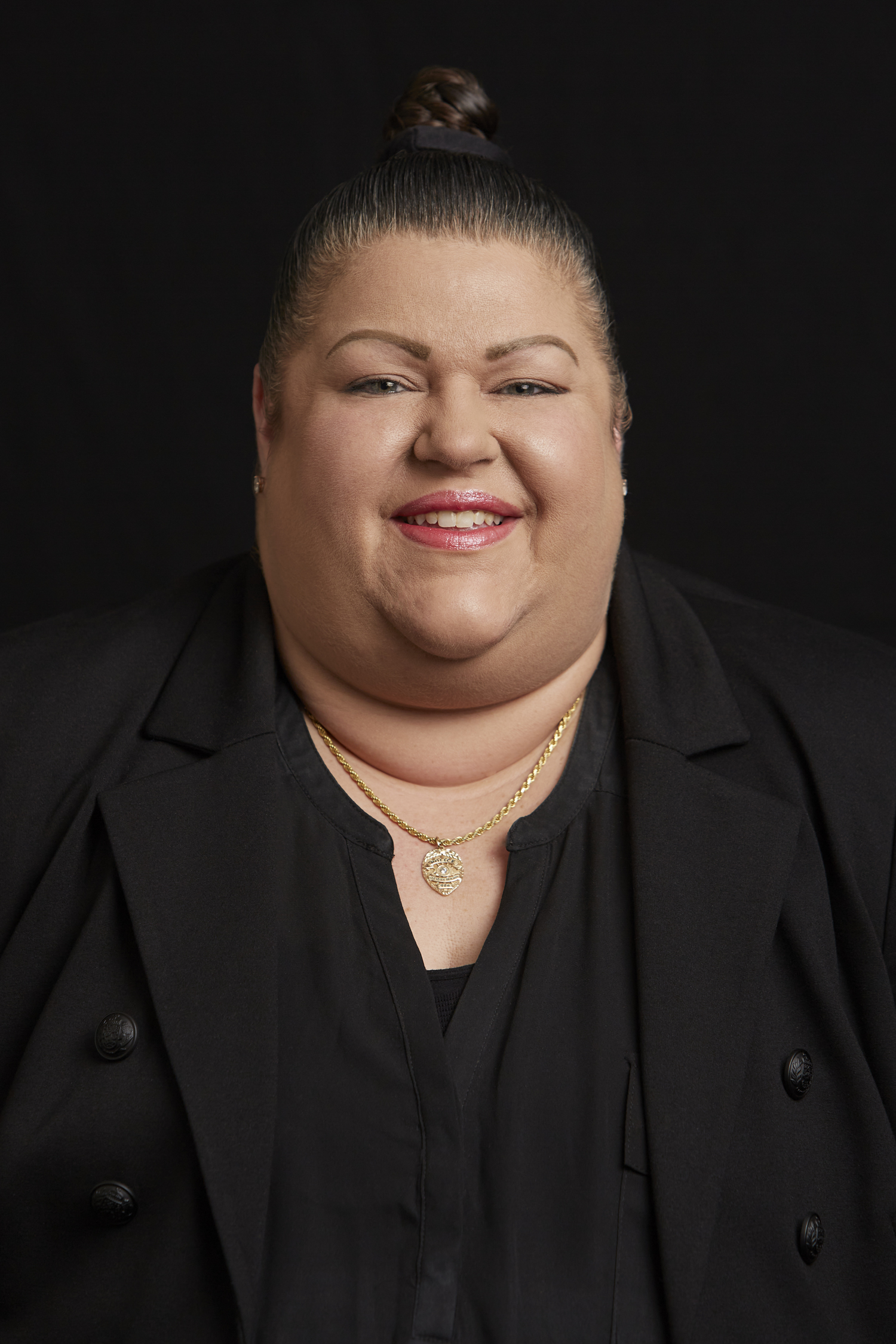 /wp-content/uploads/2017/10/rs-badge-blue.png
Deanna C. Rosinski
Partner
Bio
Deanna is a graduate of Lewis University, with a Bachelor's and Master's Degree in Social/Criminal Justice. She received her Juris Doctorate from John Marshall Law School in 2006. She has concentrated her legal practice in family law matters, including: divorce, post-decree matters, child custody, paternity and adoptions.

Deanna has represented clients in DuPage, Cook, Kane, Kendall, McHenry and Will Counties. She also concentrates her practice in criminal law and the drafting of Wills.

Prior to being an Associate with Mulyk Laho Law, LLC, Deanna was a Partner at Storto, Finn & Rosinski from November 2010 to December 2016, where she was the primary Attorney responsible for handling all family law matters. She was an Associate at Storto & Finn from November 2006 to November 2010.

Deanna was named a Rising Star Attorney by Super Lawyers Magazine from 2011 to 2016. She is also proficient in speaking, reading and writing Spanish.
Practice Areas
Family Law
Criminal Law
Estate Planning
Real Estate
Contact
EMAIL
Array ( [full_name] => Deanna C. Rosinski [attorney_picture] => http://mulyklaholaw.com/wp-content/uploads/2022/07/Deanna-Headshot.jpg [bio] => Deanna is a graduate of Lewis University, with a Bachelor's and Master's Degree in Social/Criminal Justice. She received her Juris Doctorate from John Marshall Law School in 2006. She has concentrated her legal practice in family law matters, including: divorce, post-decree matters, child custody, paternity and adoptions.

Deanna has represented clients in DuPage, Cook, Kane, Kendall, McHenry and Will Counties. She also concentrates her practice in criminal law and the drafting of Wills.

Prior to being an Associate with Mulyk Laho Law, LLC, Deanna was a Partner at Storto, Finn & Rosinski from November 2010 to December 2016, where she was the primary Attorney responsible for handling all family law matters. She was an Associate at Storto & Finn from November 2006 to November 2010.

Deanna was named a Rising Star Attorney by Super Lawyers Magazine from 2011 to 2016. She is also proficient in speaking, reading and writing Spanish. [title] => Partner [email] => dcrosinski@mulyklaholaw.com [phone_number] => 630-852-1100 [practice_areas] => Family Law
Criminal Law
Estate Planning
Real Estate [education] => THE JOHN MARSHALL LAW SCHOOL
Juris Doctor, 2006

LEWIS UNIVERSITY
M.S., Criminal/Social Justice, 2000

LEWIS UNIVERSITY
B.S., Criminal/Social Justice, 1996

COLLEGE OF DUPAGE
A.S., Criminal Justice, 1994 [bar_admissions] => State of Illinois
2006 [legal_experience] => MULYK LAHO LAW, LLC
Glen Ellyn, Illinois
Associate Attorney, 2017 – Present

STORTO, FINN & ROSINSKI
Bensenville, Illinois
Partner, 2010 – 2016

STORTO & FINN
Bensenville, Illinois
Associate Attorney, 2006 – 2010

STORTO, FINN & TENUTO
Bensenville, Illinois
Law Clerk, 2005 – 2006

LAW OFFICE OF PEGGY PRATCHER
Wheaton, Illinois
Law Clerk, 2004 – 2005

FOREST PRESERVE DISTRICT OF DUPAGE COUNTY
Wheaton, Illinois
Accounts Payable Clerk, 1998 – 2004 [teaching] => [professional_presentations] => [honors_and_awards] => Super Lawyers Rising Star Attorney
2011 – 2016 [award_icons] => /wp-content/uploads/2017/10/rs-badge-blue.png [affiliations] => DuPage Association of Women Lawyers
Treasurer, 2009 – 2013

DuPage County Bar Foundation
Director, 2012 – 2015 )
Education
THE JOHN MARSHALL LAW SCHOOL
Juris Doctor, 2006

LEWIS UNIVERSITY
M.S., Criminal/Social Justice, 2000

LEWIS UNIVERSITY
B.S., Criminal/Social Justice, 1996

COLLEGE OF DUPAGE
A.S., Criminal Justice, 1994
Bar Admissions
State of Illinois
2006
MULYK LAHO LAW, LLC
Glen Ellyn, Illinois
Associate Attorney, 2017 – Present

STORTO, FINN & ROSINSKI
Bensenville, Illinois
Partner, 2010 – 2016

STORTO & FINN
Bensenville, Illinois
Associate Attorney, 2006 – 2010

STORTO, FINN & TENUTO
Bensenville, Illinois
Law Clerk, 2005 – 2006

LAW OFFICE OF PEGGY PRATCHER
Wheaton, Illinois
Law Clerk, 2004 – 2005

FOREST PRESERVE DISTRICT OF DUPAGE COUNTY
Wheaton, Illinois
Accounts Payable Clerk, 1998 – 2004
Super Lawyers Rising Star Attorney
2011 – 2016
DuPage Association of Women Lawyers
Treasurer, 2009 – 2013

DuPage County Bar Foundation
Director, 2012 – 2015